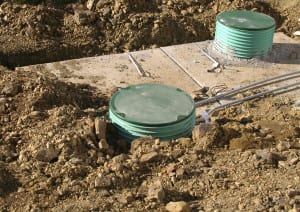 There's nothing as disgusting and messy as an overflowing septic tank,so if you have one at your home, knowing when to have it emptied of solid waste matter and sludge is vital.
It's essential to recognize the signs in order to prevent a toxic spillage. Typically, a septic tank should be pumped every 3 to 5 years, but depending on the actual tank, it may be needed more often. Knowing when your tank is full and in need of a good cleanout isn't rocket science, as you will see from the few signs below.
Look for pooling water around the drain field area. This indicates that the system is getting too full of solids.
Walk around the perimeter of your home and check for any nasty smells that shouldn't be there. They will be especially noticeable near a failing tank and the drain field.
Check the grass around the septic tank and drain field. If it is growing quickly and lushly, chances are it is being fertilized by a spilling tank.
Are your drains taking a long time to empty? If you're using toilet plungers or clog removers on a frequent basis, your septic tank isn't processing water properly.
At Clark Septic (formerly Clark Environmental Services), we are still the great family-owned business in Orlando, Florida that you've relied on for years! From drain field repairs and installation to septic maintenance & pumping, we're here for you. For fast, professional service, please contact us.