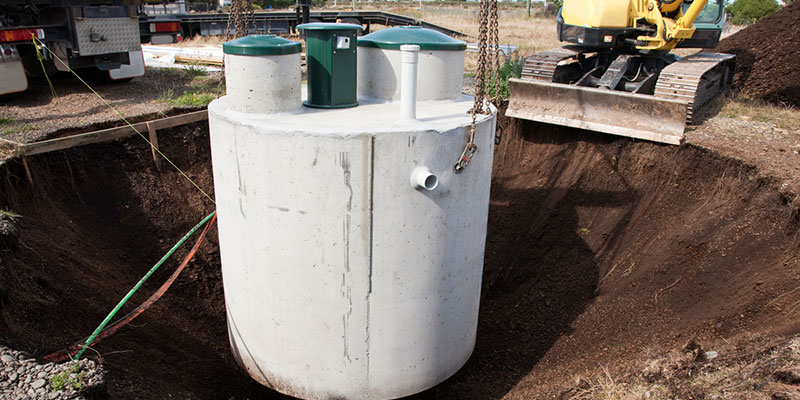 Do you need a new septic system at a property you own? Or perhaps you need to have a septic system installed on a new property. Whether you are replacing a septic system or looking for a brand new system, it is important to find someone you trust for septic system installation. It is absolutely crucial that the septic system on your property is installed correctly, because if it isn't, you will be plagued by problems with your system. Septic problems are not fun to deal with, so it is important to make sure the job is done right the first time.
Since you will use your septic system on a daily basis, you want to make sure the septic system installation is done correctly. This means hiring a professional you can trust. You want someone who has a lot of experience and can back up their work. Septic installation should always be done by a professional and should never be attempted as a do-it-yourself project. This will almost always end in disaster. You can have seals that leak, a tank that is not placed in a proper spot, and even run the risk of sewage backing up into your home if the system is not installed properly. A professional will know exactly what needs to be done, how to find a proper location for the system, and they will also know all the rules and regulations set by your city for septic systems.
If you are looking for someone you can trust for septic system installation, contact us today at Clark Septic. We have a great team that is very experienced and highly qualified for septic system installation. You can count on us to handle every step of the installation and to get the job done right. We have an A+ rating with the Better Business Bureau, so you can have peace of mind knowing we can be trusted to do the work.