If you need to schedule a septic inspection, contact us.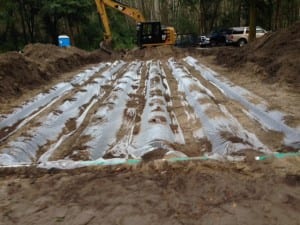 When your home or business relies on a septic system to process the waste that comes through the pipes, it's important to make sure you are taking care of the required maintenance. Maintaining your septic system includes having the tank pumped out at least once every three years, which helps reduce the risk of a septic backup, as well as having the components of your system inspected regularly. This necessary maintenance should always be performed by a skilled and experienced septic technician. Here in Pine Hills, Florida and the surrounding cities, our team at Clark Septic can handle the maintenance on your system.
When we perform a septic inspection, we make sure to assess all the components that work together to deliver proper waste processing and storage. If any component isn't working correctly, you could end up with a septic backup, which can cause a lot of damage to your property, or untreated wastewater moving into the soil on your property. The bacteria found in wastewater can be extremely dangerous to your health, so maintaining your septic system is also an important aspect of your safety. Our technicians know septic systems very well and can determine whether anything is wrong with the system on your property.
If you need to schedule a septic inspection, contact us at Clark Septic. We can schedule a convenient time to come to your property and perform the inspection. If we find that anything is awry, we can also come up with a plan to repair it and get your septic system running properly once again.
---
At Clark Septic, we offer high-quality septic inspection services in Pine Hills, Orlando, Altamonte Springs, Kissimmee, Deltona, Ocoee, Oviedo, Winter Park, and Winter Springs, Florida.