We are confident that we can meet all of your septic repair, installation, and maintenance needs in Winter Springs, FL.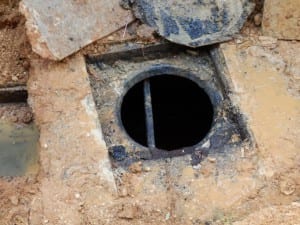 Septic in Winter Springs – At Clark Septic, we are a full service septic company that serves the Winter Springs, Florida area. We've been working on septic systems in the area since 2002 and are confident that we can meet all of your septic repair, installation, and maintenance needs.
To give you a better feel for what we do, some of the services we provide include septic tank installations, septic tank pumping, septic tank repairs, septic tank inspections, drain field installations, drain field repairs, and many, many more. Not only are our septic services comprehensive, but they're also complemented by technicians who care about doing the job right the first time.
Keeping Up Your Septic Drain Field is Critical
It's common to hear a lot of emphasis put on your septic tank and routine septic tank pumping, but your drain field might be something that receives a little bit less attention. After all, it is hidden underground, and if there is no conspicuous damage, it's just fine, right? In reality, your septic drain field serves a purpose that is as equally as important as your other septic system components, so keeping it in good condition is essential. If you have questions about your drain field, you should contact your septic professional for expert services.
Regardless of whether you contact us to come and fix your septic tank or install a new drain field on your property, we'll do everything we can to ensure that you're happy with the quality of our service. This means that we will:
Show up at your home on time
Assess what needs to be done and go over the solutions we recommend with you
Perform efficient, reliable work
Answer any questions you might have along the way
There's a reason why people keep turning to our team when they need help with their septic system. If you'd like to know more about the services we have to offer and why we should be your septic company of choice, please don't hesitate to contact us at Clark Septic today. We are eager to earn your business and look forward to forming a long-lasting partnership with you.
---
At Clark Septic, we offer high-quality septic services in Winter Springs, Orlando, Altamonte Springs, Kissimmee, Ocoee, Pine Hills, Deltona, Oviedo, and Winter Park, Florida.