Having your septic tanked pumped probably isn't very high on your priority list, but in reality, scheduling this maintenance is critical to the overall wellbeing of your system. If you avoid scheduling septic tank pumping, solid waste builds up in your tank over time and can cause clogs or backup problems. Regularly scheduled septic tank pumping helps maintain a healthy septic system and prevents the tank from reaching full capacity.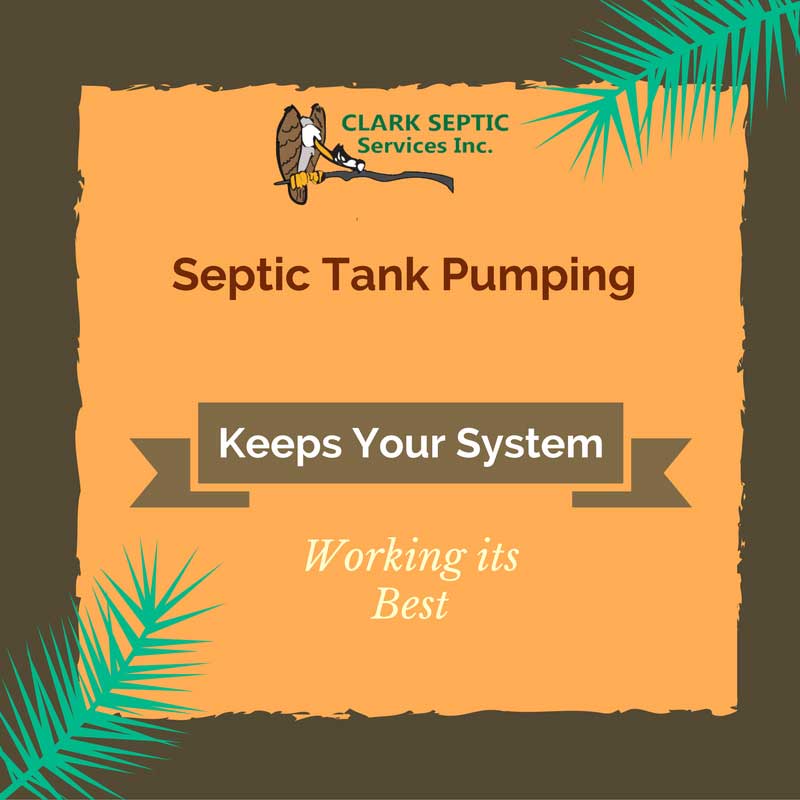 When it comes to septic tank pumping, you can follow several basic tips:
Standard Maintenance – You should schedule regular maintenance every three to five years to get rid of the buildup in your system and have it inspected for any potential threats. This will keep your system running at its best for many years.
Know Your Usage – The septic system for a business will see different usage than a residence. If your system is used more frequently and by a lot of people, you may want to schedule maintenance more often.
Know Your Septic Details – The size of your tank and the amount of water you use at your location will also help you determine how often to schedule septic tank pumping. It is also good to know the age of your system, so you can consistently check for any potential problems or deterioration.
When you need to schedule septic tank pumping, our experienced technicians at Clark Septic are available to assist you. We can help you plan your regular maintenance schedule and answer any questions you may have about our septic services. We are full-service septic company and can complete everything from installation to continuing maintenance. You can rest easy knowing you have us as your septic company. Give us a call for all your septic pumping needs.