Your drain field is an integral part of your septic system. Here, effluent from your septic system is processed and absorbed into the ground. Without a working drain field, your septic system could fail, so it's important to watch out for some common signs that you need drain field repair.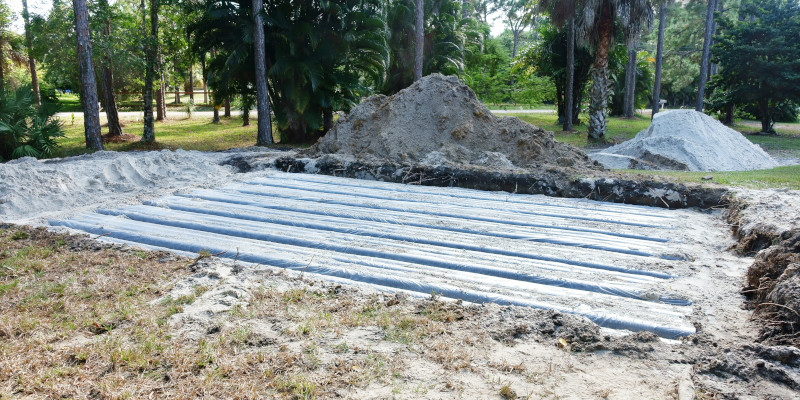 Backup in Your Drains and Slow Drains- When you flush your toilet or run your sink, does sewage start to back up into the appliance? Do your drains run incredibly slow, even without a blockage? Both of these are signs that there's something wrong with your drain field and you need drain field repair.
Foul Odors Coming from Your System- Your drain field may not smell great when it's in good condition, but you should be able to walk by it without being knocked out by the smell. If the area around your drain field is giving off foul odors, it's time to call us for drain field repair.
Standing Water in Your Yard- If there is standing water in your yard or certain spots of your yard have extremely lush, green grass, this could be a sign that the effluent is leaking out of your drain field. This may be caused by an issue with your drain field pipes, and we can help with this when you call us for drain field repair.
The next time you suspect there's a problem with your drain field, call us at Clark Septic! We'll respond promptly and get your drain field working once more.