We can answer your questions about aerobic treatment units.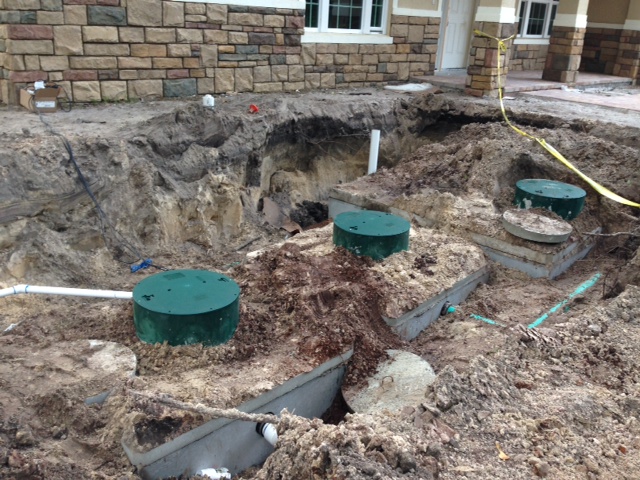 A residential aerobic treatment unit treats wastewater using natural processes that require oxygen. Simply put, the bacteria that thrive in oxygen-rich environments tackle, break down, and digest the wastewater inside of the unit while suspended within the liquid. A residential aerobic treatment unit will also treat the wastewater in several stages. For example, in some aerobic treatment systems, the wastewater goes through pretreatment before entering the actual unit, and it eventually requires additional disinfection before being released into the environment.
To work properly, a residential aerobic treatment system requires regular inspections and maintenance because the mechanical aerators need to be oiled, and on occasion, the filters, vanes, and seals may require replacement. Most of the time, homeowners do not possess the expertise to assess, repair, and install these components.
This is where we come in at Clark Septic. As the Orlando, Florida area's premier septic company, we know exactly what it takes to keep aerobic treatment units and standard septic systems in prime working order. You can turn to us for scheduled maintenance or in the event of an emergency, and we guarantee excellent service, trusted solutions, and competitive pricing.
If you want to know more about how aerobic treatment units work, we'd be happy to answer any of your questions. We're also available 24/7 to respond to septic emergencies of nearly any type. Contact us at Clark Septic today to speak with one of our friendly septic professionals! 
---
At Clark Septic, we install and maintain residential aerobic treatment units in Orlando, Altamonte Springs, Kissimmee, Ocoee, Pine Hills, Winter Park, Oviedo, Deltona, and Winter Springs, Florida.