An aerobic treatment unit may be the best wastewater disposal system for your home.
Aerobic treatment units are similar to standard septic systems in terms of how they both use natural processes to treat wastewater. However, aerobic systems use oxygen to break down the organic matter that comes from a household. For this reason, aerobic treatment units are more similar to municipal wastewater treatment systems, but they operate on a much smaller scale.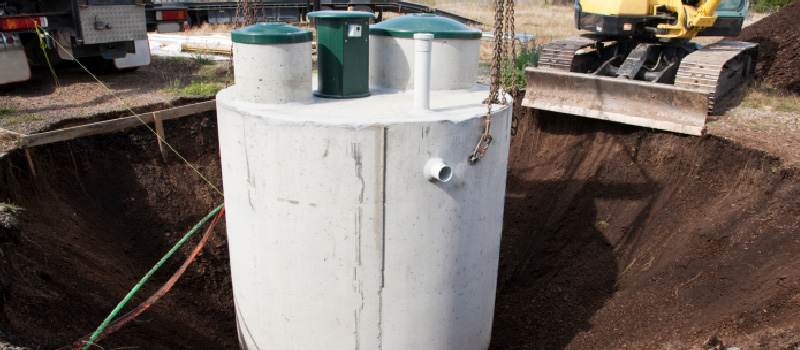 At Clark Septic, we install and service
aerobic treatment unit
systems in the Orlando, Florida area. Whether you are thinking about switching to this type of wastewater disposal system or you need help maintaining your current one, we are here to help.
Depending on where you live, you may be required to install an aerobic treatment unit on your property instead of a traditional septic system. This usually occurs in areas where the soil cannot handle the effluent from a septic system due to an increased risk of soil-clogging. We can help determine which areas can benefit the most from aerobic treatment units and which places can benefit from either a standard septic system or one of these alternative systems.
I would recommend this company to everyone!
"Always have exceptional service with Clark Septic. They are reliable, efficient, and on time. Frank has integrity and honesty and lets his customers know exactly what has to be done to complete the job. I would recommend this company to everyone! Thanks again, Frank and Rob, for a job well done!!"
★★★★★ Sue S.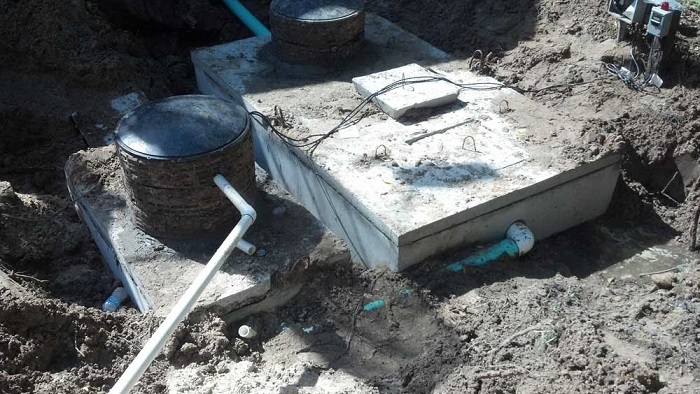 Septic Services
There are three times when you will need the services of a septic system company – to install a new or replacement system, repair a current system or perform maintenance and other preventative measures.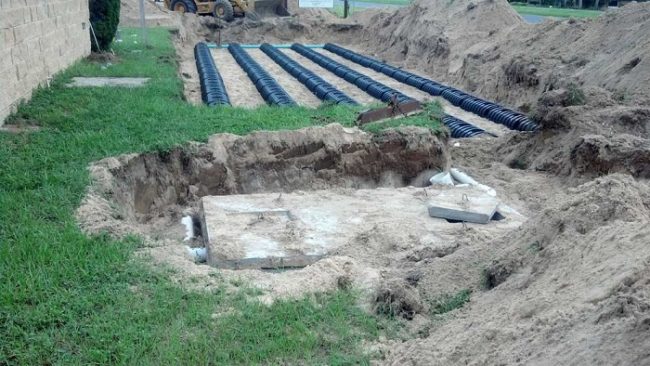 Drain Field Services
The drain field is what filters wastewater before it is returned to groundwater, so if it is not operating properly and you use well water, you can be contaminating the very water you use in your home.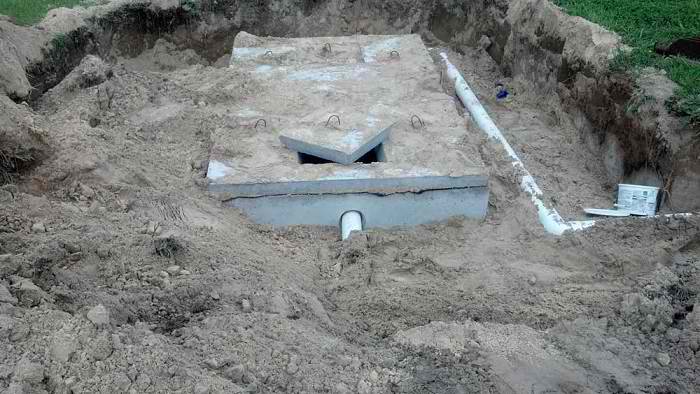 Septic Maintenance
An ounce of prevention is worth a ton of cure. The most important step in maintaining a healthy septic tank is regular septic tank pumping and inspection. On average, most households should have their systems pumped every 2 to 5 years.
With almost two decades of experience in the septic industry, the best place to turn for all your wastewater treatment needs is to us here at Clark Septic. We would be happy to discuss your individual home's wastewater treatment needs and provide you with further information about the many benefits associated with an aerobic treatment unit. Give us a call today!
---
At Clark Septic, we offer high-quality services for aerobic treatment units in Orlando, Altamonte Springs, Kissimmee, Ocoee, Pine Hills, Oviedo, Winter Park, and Winter Springs, Florida.
Why Choose Clark Septic?
Since 2002, our team here at Clark Septic has been in the business of installing, maintaining, and repairing the septic systems of Orlando and the rest of Central Florida. We offer a wide variety of septic services, such as septic system maintenance, full diagnostic tests, drain field repairs, and much, much more. We know that septic emergencies don't always come during business hours, so we have emergency service available to help you! We also offer very competitive pricing. If you've got a mess, we're the best!
See what some of our satisfied clients are saying about our septic services.
Outstanding service from this family-owned septic company! Their expertise, efficiency, and friendly approach made the process seamless. Highly recommend for reliable and professional septic solutions.
Eddie Jenkins
14:12 05 Dec 23
i've been using clark septic for few years And they're always very professional, thorough job and they even send you pictures when they complete the job. Any questions you have they take the time to explain and answer. 100% recommend.
M Martinez
00:45 03 Oct 23
Clark Septic has been a fantastic company. They are always reliable and communicative. Best septic company in the area.
Morgan Kreuzpaintner
12:29 31 Jul 23
Clark septic was professional and very honest and up front with what needed to be done. 100% satisfied with the work that was done and the professionalism and courtesy of the whole crew. Would recommend them without hesitation.
100% Recommended. Frank and Levi are real professionals, knowledgeable in the field, respectful of your property, and they will without question save you money with intelligent solutions. Trust me when I tell you, especially coming from someone who manages and trains in customer service and sales that these guys are trustworthy unlike other companies I have had the unfortunate displeasure of experiencing. Good job guys!!!
Roberto Guzman
00:05 24 Sep 22
Thank you Frank for the prompt response and a great service.
Jose Ortiz
16:40 25 Nov 21
Had them pump out my septic tank. Called around to 5-6 other places before I found Clark's septic service not only could they come the same day, they fit us in between appointments and was in and out in no time. They were very polite and informative on the septic system and cleaned up everything. Went over maintenance for the septic. They were great!
Lowes ran over our septic and Clark Septic took care of us. They answered the phone when I called, showed up on time, worked fast, and at the best price I got quoted. Highly recommended!
Derek Seaman
12:05 24 May 21
Clark Septic was retained to inspect our septic tank system as part of the due diligence for the buyers of our home. We have a commercial-like system for our residential home. But the inspection obviously entailed more work than could have been anticipated because, for ex., our landscaper had placed plants and river rock over the access cover for the lift station and the access risers for the tanks were located under shrubbery, which had to be removed to perform the inspection. It required quite a bit of digging, removal and replacement of plant material, shrubbery, and ground cover. The work was performed with care and you can hardly tell they were on the property. We very much appreciate the effort to restore everything to its pre-inspection condition.
Riley Allen
19:20 08 Feb 21
This company is willing to go above and beyond to provide great service and I couldn't recommend them enough! In fact, I think they will be the only septic company I'll recommend going forward.I had a crazy situation with a home for sale. Clark Septic went out and performed an inspection which revealed the septic system was cinderblock and there were two tanks that could not be certified. The owner had a second company come out (Orlando Septic) and they passed the tank with flying colors, saying it was in excellent condition. Then we had a 3rd company come out and state that there was only one tank, that it was cinderblock and it could not be certified. We were at a stalemate during the buying process due to all the differences in inspections.. It was a mess! I called the guy who did our inspection with Clarkes and he immediately came out and went ABOVE AND BEYOND with the homeowner, the agents and I. He not only saved me a lot of money but both real estate agents said he is going to be their go-to going forward.
William Gingras
13:24 17 Dec 20
Contracted Clark Septic for a clean out and inspection prior to buying our home in Winter Springs. My wife and I couldn't be happier with their professionalism and customer service. We highly recommend them to anyone that needs honest and fairly priced work. Great Business!
Sean Richards
23:15 05 Oct 20
Frank was very knowledgeable and took his time to explain the process and systems. Others just said it will cost you $$$ and sign here. The whole process was quick and easy. Thank you for the great service and professionalism.
David Thompson
03:17 14 Jun 20
The Best experience I could have asked for with my drain field replacement! Clark septic was amazing from start to finish. Frank provided me all the information I could possibly need through the process, I felt like I was being treated like family. Thank you guys so much for getting in out in one day. I would highly recommend to anyone.
Daniel Pizarro (Mr. Awesome)
20:14 08 Jun 20
Clark Septic was professional & courteous from the initial call through the completion of the job. We highly recommend you give them a call if you are in need of septic services.
Job well done! Great customer service from the initial call through completing the job! Frank answered my questions and provided input for ongoing septic maintenance. If you are in need of septic services, I recommend giving Clark Septic a call.
PestProUSA
13:47 09 Apr 20
I will only ever use Clark Septic- they do excellent work, don't push you to spend money earlier than you need to, and I trust them to recommend what is best for us. I can't say enough great things about them!
Elisabeth Essary
03:28 31 Mar 20
On time, great service, explained my many questions, would definitely recommend.
Blanche Smith
14:32 27 Mar 20
Rob worked tirelessly to service our septic system. He was very knowledgeable, courteous and professional.
Karen Spatola
16:18 19 Mar 20
Clark Septic has been our "go to" company for septic tank pump outs and now to replace our drain field. Friendly, honest, and hardworking men that get the job done quickly and professionally! I was amazed at the efficiency with which our drain field was replaced and the communication Frank provided throughout the project.
Melanie Peetz
15:28 19 Mar 20
Roberto was great. Helped educate me on proper maintenance and care.
David Kreitz
13:14 18 Mar 20
Always have exceptional service with Clark Septic. They are reliable, efficient, and on time. Frank has integrity and honesty and lets his customers know exactly what has to be done to complete the job. I would recommend this company to everyone! Thanks again Frank and Rob for a job well done!!
Frank Clark's team is courteous, responsive, and a great value. They're the only company we'd recommend.
Greg Richards
11:45 11 Mar 20
Great job both were professionals and very very pleased.
Richard Mclaughlin
20:18 10 Mar 20
Awesome job and very honest.
I purchased a home and had no idea where the septic tank was. The gentleman that Clark septic sent out would not take no for an answer and worked tirelessly until he found it. Even then it was buried under roots but he got to work with a shovel and got to work clearing off the lid. During the process he did a visual inspection of the tank the condition of the leach field and chatted with me about a few recommendations.I'm very satisfied with the service, I will use them again and recommend them to others.
Peter Arnold
16:42 30 Jan 20
I saw them do a neighbor's who has lived in his home since childhood, so I got the number after getting the run around from a few companies. Professional, prompt and excellent service. Highly recommend!
Cindi Sedano
14:19 03 Dec 19
Very pleased, Frank was able to come out when we needed him to. He went right to work and in about an hour had explained why our tank was in such bad condition and dug and pumped it empty. I would call him again without reservation. 10-4-19
Awesome service! Very knowledgeable, friendly, and showed up on time. Had a backup issue with our 25+ year old septic system this morning. Called and spoke with Frank at 7:30 AM. He was able to be out this afternoon with his team to mitigate the issue. Did not try to push expensive repairs, but gave helpful recommendations for sustaining our old system. Will definitely be contracting Clark Septic Services when we decide to refurbish/replace our existing system!
I thought I was having an issue with my septic system, since I had sewage coming up out of my toilet and shower. I initially called one of the big companies in town. They were booked a few weeks out. They recommended I call Clark Septic. I called and the owner said he could be out the next morning. He took the time to listen to my problem and advised he thought it was a clogged pipe. I was able to call a plumber and have my problem fixed within a couple of hours. In the future I will be sure to call Clark's with any real septic issue. Thanks so much for your help!!
Inga Mueller
18:33 15 Mar 19
Wow! Amazing service! They came out as soon as possible! We called over 10 places and they had the best costumer service and quick service. The owner came out to do the job and was very nice and humble! The pricing is good and they are fast! Definitely recommend them!
Karline Brown
16:53 21 Aug 18
Frank and his team did a great job on a drain field replacement today. 7am start, then county inspected and finished by 2pm. Expert installation at a fair price. Highly recommend!
Great company very honest and fair priced
Johnathan Wilkins
21:30 19 Jan 18
Excellent service and advise . Reasonable price.
Mohamad Sharzaan
11:56 31 Oct 17
I needed a septic company to an inspection for a client buying home. Clark was available and affordable. They did a great job and provided the soon to be home owner with some great knowledge about owning a septic tank.
Samuel Unger
17:04 19 Feb 17
Protect Your Septic System with These Easy Maintenance Tips
Similar Services We Offer: