You can rely on our professional team for septic tank cleaning in Winter Park, FL.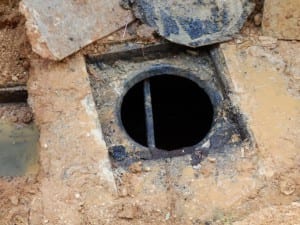 Septic Tank Cleaning in Winter Park – Septic tank cleaning on a regular basis is essential for ensuring the optimal performance of your septic system. A septic system operates in a relatively simple manner. When your septic system is maintained properly, it can provide many years of hassle-free service. A misused or neglected septic system, however, can result in repair costs that can reach thousands of dollars, particularly if your drain field needs to be replaced.
Our goal at Clark Septic is to provide the highest-quality septic tank cleaning services in Winter Park, FL to ensure you never have to worry about such problems. We do this by providing comprehensive septic cleaning services, as well as education on how to properly maintain your septic system to avoid expensive repairs.
Septic drainage fields can fail prematurely for a number of reasons. For instance, a drainage field could become contaminated with solids following an incomplete servicing. If your septic tank cleaning company fails to remove all of the solids from your septic tank, the floating scum or sludge could be transported into the drainage field.
Our team of experienced septic technicians takes great care to provide comprehensive cleaning services so such issues are avoided. Irregular maintenance of a septic system could also result in premature failure. Without regular maintenance, your septic system is at risk for overflowing. The frequency with which you should have your tank cleaned varies based on size and usage. Contact us to learn more about regular septic tank cleaning to protect your septic system from failure.
---
At Clark Septic, we offer high-quality septic tank cleaning services in Winter Park, Orlando, Altamonte Springs, Kissimmee, Deltona, Ocoee, Oviedo, Pine Hills, and Winter Springs, Florida.