You can rely on us for timely, professional septic tank pumping services in Winter Park, FL.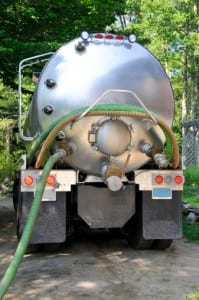 Septic Tank Pumping in Winter Park – Regular septic tank pumping can help protect your septic tank from costly repairs and possibly even replacement. Over a period of time, usually between two and five years, sludge can build up in your septic tank. When that happens, your septic tank is at risk for overflowing, which could contaminate your drain field and result in expensive cleanup and repairs.
The best way to avoid this is to have your septic tank pumped. At Clark Septic, we specialize in providing professional septic tank pumping for homeowners and business owners in Winter Park, FL. We take great pride in our work and treat every property and property owner with only the utmost respect and care.
If you are not sure whether your septic system is due for septic tank pumping, do not hesitate to give us a call. Our team of experienced septic technicians can come to your property and perform an inspection. Most septic tanks should be pumped every two to five years, based on usage and household size. Regular septic tank pumping can help reduce the accumulation of the sludge or scum layer in your tank, which should never reach 24 inches in thickness.
In order to perform septic tank pumping, your main septic compartment and baffle lids will need to be located. Our team of technicians is also available to locate and dig your septic tank lids if you prefer not to do so or are not sure where they are located. Contact us today for reliable, experienced septic pumping in the Winter Park area.
---
At Clark Septic, we offer high-quality septic tank pumping services in Winter Park, Orlando, Altamonte Springs, Kissimmee, Deltona, Ocoee, Oviedo, Pine Hills, and Winter Springs, Florida.