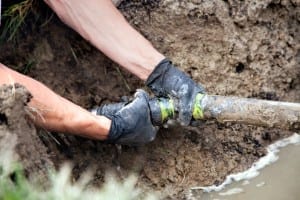 Your septic system filters wastewater from your home or business back into the ground safely. The drain field is the part of your septic system that allows your wastewater to drain back into the ground at the final stages of the process.  Having a company you can trust to provide comprehensive drain field services is important to the overall health and safety of your septic system.
Installation – If you are building a new home or would like to add a new drain field to your residence or business, it is important to call a knowledgeable company that can provide the necessary information and equipment to complete drain field installation properly.
Repair – Over time, your drain field may deteriorate, especially if you have an older septic system. It's important to have a company available with drain field services so your septic system continues to operate at its best.
Inspection – As part of your regular septic system maintenance, having your drain field inspected will let you know whether you need repairs or if your system is in good shape. Make sure to ask for inspections as part of your regular septic and drain field services.
When you need comprehensive drain field services in the Orlando, FL area, call us at Clark Septic. We are a family owned and operated business and have been serving our customers since 2002. We are a full-service septic company and can help you with any job, large or small. We also provide free quotes for drain field services. If you have questions about drain fields or our drain field services, contact us today. We'll be happy to assist you.