You can count on us to complete your Winter Park, FL septic installation correctly, thanks to our experience and commitment to customer service.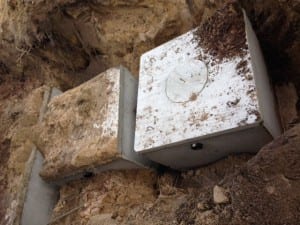 Septic Installation in Winter Park – When it comes to septic installation, it's critical that the job is done right. If your new septic system isn't installed properly, you could compromise your system's efficiency and run into preventable repairs later on. Luckily, at Clark Septic, you can count on us to install your new septic system correctly, thanks to our experience and commitment to customer service.
We pride ourselves on the customized approach we use during the septic installation process. We realize that your property in Winter Park, Florida is different from your neighbor's and will take the time to determine the best place to put your septic tank and drain field. This way, problems with your system's functionality caused by where it's located on your property are unlikely to develop.
Not only will we make sure that your new septic system is installed correctly, but we can also fix your septic system or help you maintain it as the years go by. At Clark Septic, it's our goal to meet all of your septic needs from the minute we start the septic installation process and every day after that.
If you're interested in having us install a new septic system on your property in Winter Park, give us a call today to receive a free estimate. We have an A+ rating with the Better Business Bureau and are dedicated to providing quality, competitively priced service. Remember, investing in a quality installation job at the beginning can help your septic system function like it should for many more years to come.
---
At Clark Septic, we offer high-quality septic installation services in Winter Park, Orlando, Deltona, Altamonte Springs, Kissimmee, Ocoee, Oviedo, Pine Hills, and Winter Springs, Florida.