Complete your new Altamonte Springs home or business with septic installation.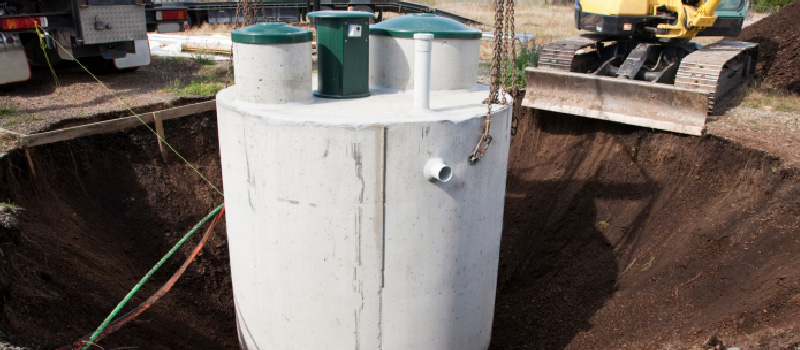 Septic installation is an exciting process because it is like getting your very own personal wastewater treatment plant in your own backyard. We often hear customers saying that they wish they could use the city sewer, but really, septic installation saves you a lot of money compared to the sewer. If you are in the process of building a home in Altamonte Springs, Florida or the surrounding area, give us a call at Clark Septic, and we can help with your new septic installation.
Most septic installations use a conventional septic system that relies mostly on gravity to move the water through the system and treat it. Using a professional installer means that you won't have to worry about getting permits for your septic installation. One of the most important steps in septic installation is deciding where to locate the system. This needs to be done by visiting your property and assessing the soil, the landscape, the orientation of your building, and other large obstacles like trees, driveways, storage buildings, etc. The amount of wastewater that will travel through the system will need to be estimated. This is often done by the number of bedrooms in a home, but it is important to share any additional water usage needs. A good example of this may be if you use cloth diapers and do additional laundry.
Once the plan for your septic installation is in place, we will use a backhoe to dig a hole for your tank. If the tank is concrete, we may also use a crane to put the tank into place. We will put in all the piping for the system at the same time, including all the elements of the drain field that are needed. If you need septic installation in Altamonte Springs, give us a call today.
---
At Clark Septic, we offer high-quality septic installation services in Altamonte Springs, Kissimmee, Orlando, Deltona, Ocoee, Pine Hills, Oviedo, Winter Park, and Winter Springs, Florida.