Let us handle your septic inspection for peace of mind and valuable information.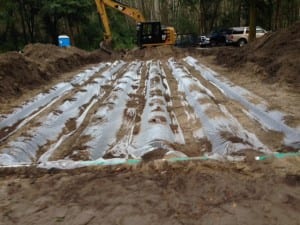 The overall health of your septic system is crucial for proper operation. When you have a septic problem, you want to catch it right away before it becomes a septic emergency! Here at Clark Septic, we are here to ensure that your septic system is in tip-top shape for now and the future. In the Altamonte Springs, Florida area, you can count on us to look after your septic system for all your septic needs.
Regular care and inspections of your septic system are important. Here at Clark Septic, we can take care of your septic inspection needs whether you are in the process of purchasing a home with a septic system or are looking to take care of your own septic system. With nearly two decades of experience in the septic area, we can find and resolve any problems that might be going on with your septic system.
During your septic inspection, we will inspect all of the areas of your septic system, including the tank, plumbing and drain field. We carefully examine all areas of your septic system and look for signs of trouble or potential problems so that we can repair or replace parts before there is a larger, more expensive emergency.
If you are worried about your septic system for any reason or are going through the process of buying a property with a septic system, then we here at Clark Septic would love to help you with the septic inspection process. To learn more or to schedule an appointment, give us a call today!
---
At Clark Septic, we offer high-quality septic inspection services in Altamonte Springs, Kissimmee, Orlando, Deltona, Ocoee, Pine Hills, Oviedo, Winter Park, and Winter Springs, Florida.