When you are in need of honest and prompt septic services in Ocoee, FL, call us at Clark Septic.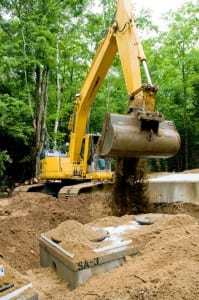 Septic Services in Ocoee – Keeping your septic system in optimal condition doesn't have to be a costly or complicated affair. At Clark Septic, we offer a wide range of professional septic services at very competitive rates, so you can keep one of your property's most valuable mechanisms in top-notch, working order. Whether it is septic pumping, drain field servicing, septic inspections, replacement or installation, there isn't a job that is too big or too small for our team.
When it comes to septic services, preventative maintenance is best. Yearly inspections of your septic system and drain field can ensure that the life of your septic system will be prolonged and that otherwise costly repairs may be avoided. At Clark Septic, we pride ourselves in a thorough job, so any looming repairs or areas of concern will be caught and addressed before becoming more expensive repairs.
We have been serving the Ocoee, Florida area for over a decade. We are a part of the same community as our customers. Our goal is to provide excellent customer experience from starting with a free quote until your septic services are completed. We are also an American-owned company and pride ourselves in using American-made products. We have also earned an A+ rating with the Better Business Bureau.
When you are in need of honest and prompt septic services, call us at Clark Septic. Our team of septic professionals promises you friendly and thorough services. We offer septic services 24 hours a day, 7 days a week for your convenience.
---
At Clark Septic, we offer high-quality septic services in Ocoee, Orlando, Altamonte Springs, Kissimmee, Pine Hills, Winter Park, Oviedo, Deltona, and Winter Springs, Florida.
Similar Services We Offer: