We are happy to explain how an aerobic treatment unit works so you can decide if it is the best option for your needs.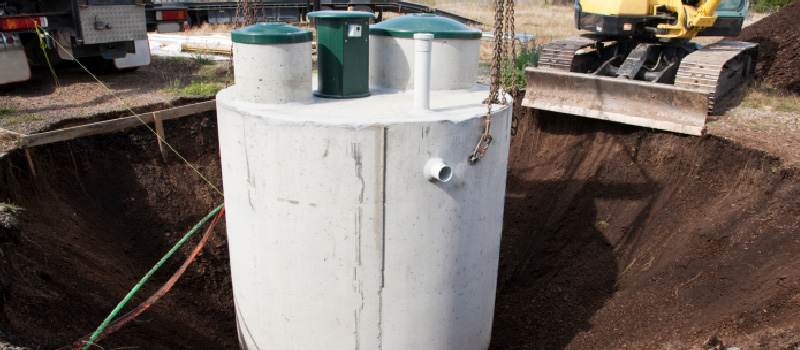 An aerobic treatment unit (ATU) is a different type of septic system than you might be familiar with. Instead of the typical large septic tank and significant space a drain field requires, these systems are compact and operate much like a municipal wastewater treatment system, albeit on a much smaller scale. At Clark Septic, we are experienced with these alternative systems and are seeing an increase in their popularity in the Winter Springs, Florida area because of their compact size and superior ability to protect the environment from waste contamination.
One of the primary differences of an aerobic treatment unit is that it uses oxygen to more effectively break down waste. The result is cleaner water that is less likely to contaminate groundwater or soils on your property. There are some instances in which this type of system is a requirement, such as if you are close to a lake or other natural water source. However, many are choosing this system even if not required for peace of mind that they've selected the most environmentally safe option and have a smaller footprint on their property.
We are happy to meet with you to discuss the advantages of an aerobic treatment unit and do a side-by-side comparison of the two systems so you can make an informed decision that fits your financial goals and other objectives. Whichever system you choose, you can count on us for quality products and installation services so that you enjoy a long life from the septic system you have chosen. We also provide maintenance and repair services if you have an existing aerobic treatment unit, so don't hesitate to reach out to us if you are experiencing an issue.
---
At Clark Septic, we offer high-quality services for aerobic treatment units in Orlando, Altamonte Springs, Kissimmee, Ocoee, Pine Hills, Oviedo, Winter Park, and Winter Springs, Florida.
Similar Services We Offer: