We have experienced technicians in Winter Park, FL who provide septic maintenance to find potential issues and perform repairs before they worsen.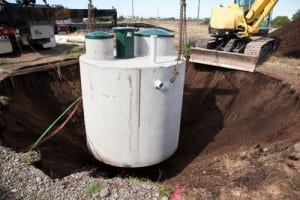 Septic Maintenance in Winter Park – With some regular maintenance, a septic system can last for many years without backing up or overflowing. At Clark Septic, we have experienced technicians who provide septic maintenance options to look for potential issues and perform repairs before they worsen. Here in Winter Park, Florida, septic systems are very common, and our team has worked on many throughout area. In addition to septic maintenance, our technicians can also perform repairs, installations, and other services for your septic system. We have been in business for over a decade and take great pride in offering great customer service to everyone who contacts us.
One of the most highly recommended septic maintenance tasks is regular septic pumping and cleaning. This helps reduce buildup of waste in the tank and keeps things flowing smoothly. Our process of pumping involves removing all waste from the top of the tank to the bottom, and then performing a visual inspection for cracks, holes, or running water. If you don't schedule regular pumping, it can result in severe damage to the yard or even the home if the tank backs up.
We are an environmentally friendly company, and we will make sure your septic system meets all requirements to protect the water table. If you have an urgent septic maintenance need, contact us right away, as we are available 24 hours a day on weekdays. We also provide Saturday appointments. Our main policy is honesty, which means that we provide excellent pricing along with high-quality service.
---
At Clark Septic, we offer high-quality septic maintenance services in Winter Park, Orlando, Altamonte Springs, Kissimmee, Ocoee, Pine Hills, Oviedo, Deltona, and Winter Springs, Florida.